The title of this blog is the name of a conference in Lewiston, Idaho August 7-8. I've been asking the Lord to show me the theme and the two biggest things I've heard is the Release of Sons in the Third Great Awakening.
Sons are the gift from fire! They are familiar with fire, tried by fire, purified by fire, revealed by fire, awakened in fire, and they resurrect from fiery trials with the unmistakable fragrance of Jesus. In short, Sons are bigger than fire: they are not above it, but they can overcome it because Jesus stands with them in the fire.
Rom 8:18-22 – For I consider that the sufferings of this present time are not worthy to be compared with the glory that is to be revealed to us. 19 For the anxious longing of the creation waits eagerly for the revealing of the sons of God. 20 For the creation was subjected to futility, not willingly, but because of Him who subjected it, in hope 21 that the creation itself also will be set free from its slavery to corruption into the freedom of the glory of the children of God.  NASU
Heb 2:10-11 – In bringing many sons to glory, it was fitting that God, for whom and through whom everything exists, should make the author of their salvation perfect through suffering. 11 Both the one who makes men holy and those who are made holy are of the same family. So Jesus is not ashamed to call them brothers. NIV
John 12:23-24 – "The hour has come for the Son of Man to be glorified. 24 I tell you the truth, unless a kernel of wheat falls to the ground and dies, it remains only a single seed. But if it dies, it produces many seeds. NIV
Revivals will happen in churches, and they will be glorious, and many will be saved and healed. Still, there is another move that includes other mountains and other sons called a Reformation. God is doing both. The real goal is not just salvations and disciples, it's nations and the cultural mountains within those nations. Economies, Businesses, the Media, the Arts, Education, and Governments will blossom in this Reformation. Nations will be blessed.
Ps 2:8 – Ask of me, and I will make the nations your inheritance, the ends of the earth your possession.  
Matt 28:18-19 – Then Jesus came to them and said, "All authority in heaven and on earth has been given to me. 19 Therefore go and make disciples of all nations NIV
God is in the business of birthing sons who have the authority and anointing to birth reformation and bless nations – because that's what their Father is doing. Here's the secret: You are just like your Father!
If you're close to Lewiston, Idaho
August 7, 730 AM Breakfast (More activities Saturday Night and Sunday)
Hells Canyon Grand Hotel
621 21St, Lewiston, Idaho
Contact John Laney 509-758-6214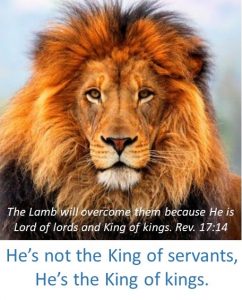 Conference Evaluation
Yesterday (8/7/21) I spoke at the "Gift of Fire" revival in Lewiston. Saturday night and Sunday night were outdoor events focused on evangelism, but I wanted to give you a quick report of what happened in the motel conference room Saturday morning.
I went hoping it would go well but not knowing how many people or what mix we would have. It was about 15, nearly all men, several of who were recently retired, and most were involved in a local church. It was hard to characterize what the event would be like because we had slides and an outline, but we didn't really know what to expect. It was about 90 minutes of me leading with interaction and about 3 hours with the conversations that followed.
It was excellent. We touched another level in the spirit of reformation and talked about the 3rd great awakening. We mixed the spirit and the natural; revival and politics; cited Trump as playing the biggest role in the Kingdom in the last 5 years (who won the election). Ross bought everyone any book they wanted to take home (Intentional Reformation, Seers and Doers, Lead Your Tribe, and Healing for Warriors). It felt really good to be in a live setting, get the testimonies as we went, and get a read on the body language. Lots of people told "me" how well I did; from my perspective, it 'flowed' from the Father's heart; from the spirit of Awakening and Reformation that is present right now.
My own evaluation was that we conveyed Father's heart with excellence. It was alive and there was a huge anointing on it. Ross suggested, "we take this show on the road." It did feel like practice for something bigger. We did overdeliver and it felt good. We are praying for the seed that was sown and all the books people will read. We did not have the business community represented in the way we had hoped – one of the key believers in the city who own multiple restaurants with 500 employees had flu symptoms and didn't make it. Love did come through, permission to explore hearts, and a jailbreak feel were some of the experiences that we touched. We did talk to hearts, not heads.
When I asked Father how to multiply this message and His/their evaluation:
Do another live event that is simulcast on Zoom and recorded
Do the live event as a retreat over two days (Friday night and Saturday to break it up)
Make room for networking among leaders of various mountains
Include women
Focus on business and government mountains
Focus on five distinct experiences in the spirit

Connection (with their own heart)
Sonship (present in the courts and council)
Tribe (Enduring relationships; seeing one another's purpose / book)
Business (expression of purpose in their vocation or business including cashflow)
Nation (awake to see what's happening and be part of the Ezekiel 37 army)
In summary, we got a good taste of the next level. I was hoping, but now I've seen. It felt like lightning in a bottle. Lastly, all this was clearly connected to the million zoom calls and experiences we've had over the last 3 years. You were there too.
Here are testimonials from Ross, Ron, John, and Mark.
Ross Hall – I gladly drove the 160 miles to hear John Garfield share his profound wisdom and understanding. I'm a big fan of him and his recent prolific outpouring. The session was way too short from my viewpoint and maybe two long and deep for others. He was sponsored in the area by two respected Christian leaders. Attendance was light as it usually is when a "newcomer" comes to town.
The key is to return again and again if the sponsors will volunteer to be "Rainmakers." Shifting out of Idaho across the river into Washington, the home city of the sponsors may be part of the regional strategy.
John gave us more than expected with passion, conviction, clarity, understanding and articulateness. As usual all was enhanced by the use of his proprietary screen images. If a return is expected then the target would be more in the business community… with perhaps a one day-four hour session: 10-12, special intro lunch for business people, then return for 2-4.
The use of strategic networking skills could enhance attendance. All in all, a totally worthwhile education and experience with pages of notes. I'll look forward to seeing this evolve to have an impact. Having John Garfield in your town deserves real attention.
Ron St. Hilaire – First I would like to thank you for the invite to the conference, well worth it.  My initial impression was a picture of a hidden treasure, and a map was being produced.  I remember Matthew 13 being brought up, where Jesus talked about a man who is instructed in the Kingdom brings out treasures, new and old.
I think we are all being adjusted, for reformation, the lights are being turned on, an aha moment! Here are some highlight I took away:
"We don't want to be fixed, we want to be found",
The awakening, "the gap is closing between what happens spiritually and what happens here on earth"
"When you can prophetically put your finger on what the Father has written in their heart, believer or unbeliever," they will respond to that. Pulling people into their Hearts.
Servants vs Sons Jn 15:15, the adjustment in mindsets,
The first slide showed the horses on a carousel jumping off the carousel, a descriptive picture!
John Laney – The conference gave me a fresh vision of what is supposed to happen in this county, these states, and this country. I was very fortunate to be seated between two "Power Houses" Mark and Ross. Mark has been my friend and colleague for a long time, Ross I have just had the pleasure of meeting. Ross' words really resonated with me and gave me a huge "power shift" as I began to realize how we as citizens can impact our local governments
Tobe Finch is a believer who owns restaurants in Lewiston employing 500 people. Tobe was, unfortunately, sick for this event, but he read through the newsletter (3rd Great Awakening), and commented "Oh my Gosh." We have had several conversations about the 7m mandate which he was unaware of. It seems there are a lot of people who are fully aware of the deception in this country who do not know about 7mm (Seven Mountain Mandate).
Mark Haugen – The material you presented is mind-renewing.  It offered me new perspectives and beliefs which have impacted my life and the lives of others in the last two weeks.  Just the "Intentional Reformation-a Third Great Renewal" handout provides truths (appropriately labeled jailbreak truths) that are transformational and life-changing.  I have shared some of the concepts in the handout with both college-age Christians and with middle-age Christians, and I have received the same over-the-top response from all of them.  When they are presented with the truth that God wrote the desires of their heart in His book for them, it opens up a new appreciation for who God created them to be, and that the passion within them is God-given and has a practical application in bringing heaven to earth and reforming nations.
I agree with others who have said that this needs to be presented to people of all ages from all walks of life.  So many are asking themselves how can God use me or what can I do for God.  Your presentation motivates attendees to remove limitations and evaluate their lives through God's eyes with a vision for kingdom purposes.