The video is here.
There is a different, masculine sound in our nation right now. I believe its very positive and timely. The imbalance of "maleness" can be too domineering, but not enough masculinity opens a door in the spirit for Jezebel to thrive with control, manipulation, and deceit.
Let's take a look at the way God designed the masculine side of both men and women. Keep in mind in the Kingdom there is neither male nor female and that these traits describe Godly attributes of both sexes. We've discussed this male/female balance in Recovering Masculinity.
Loyal rebels – These folks have a dream, or a book and they won't let go of it. They will not subscribe to another person's dream or program until their own calling is acknowledged and somehow integrated. Once a fatherly leader helps them make that connection there is no one more loyal. They will not let go of their kingdom assignment. It's deeply wired into their DNA by God himself! These folks don't back down from a fight. They expose the darkness of corruption and throw Jezebel over the wall! They are not afraid to die for their cause. They are just like their Father and Brother i.e., lion-like.
James 4:7 – Resist the devil, and he will flee from you KJV
Rev. 12:11 – They overcame him by the blood of the Lamb and by the word of their testimony; they did not love their lives so much as to shrink from death.  NIV
Independent / Responsible – Their tenacious grasp of calling can look like too much individuality. We must remember the master left us with talents and minas to multiply without direct supervision. Jesus sent the 70 out on their own, and they cast out demons with the anointing He gave them. We can obey the Holy Spirit and make decisions with Godly wisdom on our own. Maturity is the ability to do both. This masculine spirit is entrepreneurial, bold, original, pioneering, creative and it can multiply wealth; exactly what the Kingdom is calling for right now! It's strategic at a high level yet doesn't have to be told what to do with the details of application. It's courageous!
Fatherly – This masculine side sees itself in younger men and women and has the seer gift operating to visualize the dreams and books of others. Apostolic fathering is contagious and has two ingredients in the form of questions: 1) What's your dream? And 2) How can I help you take the next step? People receive these questions as being loved and respected for who they are. Most are disarmed by the questions because they've never been asked before. A Father's love is very different. It releases hearts into destinies.
Redemptive – These male fathers expect their sons to carry enough independence and rebellion to get themselves in trouble. They invite their sons to step out of the boat and watch them sink. A gracious hand then extends to pull them back up to their feet. It feels just like Jesus when it happens.
Teaming – As healthy sons, we step into our book with the right balance of guidance and independence. We're positioned to recognize the calling on others, and the Father pulls the curtain back on how we can work together. When the shout in the camp comes from men it has a very different and powerful sound. Maleness naturally leads to a band of brothers who unite for an even higher cause. They can see how their book is a puzzle piece for the next level up (nations).
Reformation / Warfare – The next level up is a reformation of nations. Maleness, fathers, and warriors are exactly the need in this hour. It's time to repent for being eunuchs who have been silenced by Jezebel. The spirit of the Lord is saying "Arise Quickly and redeem your land." An army is being assembled and you and I are being invited to receive the inheritance of sons. We are on our way to reclaiming nations that belong to Jesus.
Ezek. 37:7-14
7 So I prophesied as I was commanded. And as I was prophesying, there was a noise, a rattling sound, and the bones came together, bone to bone. 8 I looked, and tendons and flesh appeared on them and skin covered them, but there was no breath in them.
9 Then he said to me, "Prophesy to the breath; prophesy, son of man, and say to it, 'This is what the Sovereign Lord says: Come from the four winds, O breath, and breathe into these slain, that they may live.'" 10 So I prophesied as he commanded me, and breath entered them; they came to life and stood up on their feet — a vast army.
11 Then he said to me: "Son of man, these bones are the whole house of Israel. They say, 'Our bones are dried up and our hope is gone; we are cut off.' 12 Therefore prophesy and say to them: 'This is what the Sovereign Lord says: O my people, I am going to open your graves and bring you up from them; I will bring you back to the land of Israel. 13 Then you, my people, will know that I am the Lord, when I open your graves and bring you up from them. 14 I will put my Spirit in you and you will live, and I will settle you in your own land. Then you will know that I the Lord have spoken, and I have done it, declares the Lord.'" NIV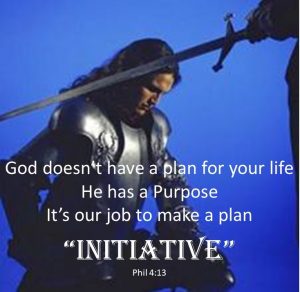 Suggestions:                                                                                                                                              
If you're one of those young lions hungry to birth a reformation in the Netherlands, contact Marcel van den Berg http://opzoeknaarhetkoninkrijk.nl/
For those of you who own a Business, join Larry Nault and myself at Building A Kingdom Company.
If you're in education, please get acquainted with David Nycz at http://www.educationviaheart.com/
Releasing Kings is available in French "Libération des Rois pour le ministère dans le monde du travail" ISBN:  978-90-78643-08-1
 Releasing Kings is available in Dutch "Moderne Koningen"