The video is here. Our new book, Seers and Doers: Sons Bringing Heaven to Earth is on Amazon
Our hearts build our identity around pictures and movies that replay whenever we think about who we are and why we're here. We have role models or heroes that inspire our own unique gifts and callings. In our youth we usually follow the examples of those we admire. There is a place in the council of heaven to see and collaborate with your future. Our Father can pull down the movie screen and show our future self. It's time to do that. We even play a role in determining our future; it's not completely scripted!
Trading floors – It's possible to get stuck in youthful emulation of others. For example, we're all called and stirred by the Holy Spirit to offer our lives to God and put the Kingdom first. Most of us have seen the full time, 5-fold preaching model held up as the ideal and we've traded something of our own identity away to worship at this "microphone" altar. The fruit of this trade leaves us competitively trying to be something we're not; feeling a bit jealous that what works for others isn't working for me. The best definition of depression (I've experienced) is when I can't see my future.
This trade, or vow to be someone else, opens the door for the enemy to legally keep us out of our own fruitful future. When the Lord pulls the curtain back on the accusation (you're a cheap imitation who can't do it), it's time to repent in the courts and get our book back.
Seeing your future self – Activating your seer gift to pull the curtain back on your future costs trips to the council of heaven. You really do have a book containing God's purposes for your life (Ps. 139:15-16). There is a door open in heaven and your Father really is saying, "Come up here and I will show you" (Rev. 4:1). The correct response is to "see" the details. We wrote Seers and Doers to help release this seer gift in kings. It's fun! After you see it, write it down and cooperate with your future self.
"Seeing" your future self is what transforms us. It's not just changing our minds or being good, it's using your seer gift that makes a difference. When we look into the mirror of Jesus, the word of God, the image we see looks a lot like the Father. We are all created in that image. Our seer gift takes the blinders off and the veil over our hearts is removed.
James 1:22-25 – Do not merely listen to the word, and so deceive yourselves. Do what it says. 23 Anyone who listens to the word but does not do what it says is like a man who looks at his face in a mirror 24 and, after looking at himself, goes away and immediately forgets what he looks like. 25 But the man who looks intently into the perfect law that gives freedom, and continues to do this, not forgetting what he has heard, but doing it — he will be blessed in what he does. [emphasis mine] NIV
2 Cor 3:16-18 – but whenever a person turns to the Lord, the veil is taken away. 17 Now the Lord is the Spirit, and where the Spirit of the Lord is, there is liberty. 18 But we all, with unveiled face, beholding as in a mirror the glory of the Lord, are being transformed into the same image from glory to glory, just as from the Lord, the Spirit. NASU
Greatness – God's glory is released when we step into our true self. It feels like greatness because it is. You're here for a special reason that can't be covered by an imitator. Walking out your book is an adventure that naturally allows us to be authentic, transparent and real. It no longer matters what men think or say. We've seen it and heard it from God. There is also a dimension of courageousness and authority that is released in our hearts. Others can sense when our hearts are connected, and we are doing what the Father is doing and cooperating with what he wrote in our own hearts from His heart.
Col 1:27 – the glorious riches of this mystery, which is Christ in you, the hope of glory. NIV
Nations – The next door opening in the Spirit right now is nations. Reformation is a theme in heaven right now and every mountain is bowing before the majesty of heaven. We can ask for the book of our nation and cooperate with the unfolding of national destinies. Writing out those books is a prophetic tinder box just waiting for a match. Many are queued up for the contagion of reformation. God is not about to, He is blessing nations right now!
You may be saying, "Yes, but how?" I'm raising that question in the council right now . . . and writing down the answers I'm getting. You can too!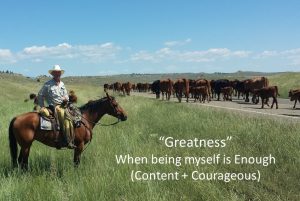 If you enjoyed this blog, you will also enjoy Just Do You.
Suggestions:                                                                                                                                              
If you're one of those young lions hungry to birth a reformation in the Netherlands, contact Marcel van den Berg http://opzoeknaarhetkoninkrijk.nl/
Podcast #5 with Tyler McCart
Podcast #3 and #4 Micro-church– The most recent interviews with Shae Bynes
Podcast #1 and Podcast #2 – fun interviews with Steve Reiter and John Ramstead
Books – Releasing Kings and Desire to Destiny
Heart Plan in Europe – HeartPlan.eu
For those of you who own a Business, join Larry Nault and myself at Building A Kingdom Company.
If you're in education, please get acquainted with David Nycz at http://www.educationviaheart.com/
Releasing Kings is available in French "Libération des Rois pour le ministère dans le monde du travail" ISBN:  978-90-78643-08-1
 Releasing Kings is available in Dutch "Moderne Koningen"