Necessity is not the mother of invention, it's the mother of temporary fixes and Band-Aids. Real creativity and long-term solutions are driven by purpose, seeing the big picture. And, the best solutions come from seeing Father's Kingdom purpose. What does Reformation look like in your business? Are you doing what your Father is doing? When we learn to co-labor, we can feel the wind in our sails and experience God blessing our work on practical and miraculous levels.
A business that does well has a creative offering with value. The best businesses have an innovative culture with a steady stream of new ideas. Is that an accident, luck, or is it intentional? Every growing business has a leadership team and a motivated staff that shares the role of creating value. There is no such thing as a successful business run by a one-person show. So how do we build creativity into a business culture?
How Does Creativity Start? – Corporate culture does start with one person, the owner or CEO. If he or she can articulate a clear, compelling, and prophetic Kingdom purpose, it's a siren call for sons and daughters to create new ways to add value. People are God's handiwork, designed to be creative and add value. They resonate with Kingdom purpose and doing what Father is doing (Jn 5:19). Leaders articulate the compelling purpose and invite them to add value.
Eph 2:10 – For we are God's workmanship, created in Christ Jesus to do good works, which God prepared in advance for us to do. NIV
Create the Culture – Creativity and value can be instilled and optimized in a business culture. How?
It starts with a clear, compelling, and prophetic purpose for the business that inspires creativity.
Kingdom purpose resonates with Caleb's; it speaks the language of their heart; they can see it.
Teams of Caleb's are built around purpose (it has to be their purpose too!) We're creating a culture of leaders who know the purpose people carry. The business purpose and mission are essential, but a Kingdom business also honors and celebrates the individual purpose God writes in every heart.
We disciple our business sons and daughters to connect with their heart's purpose, help them see themselves, and create value that expresses their It's good for business and good for them!
Creativity is a "not afraid to fail" mindset because there is safety and authority in knowing Father's purpose. It's an invitation to think differently; Have Caleb's different spirit. Do things that haven't been done before. Create things that have not been seen before.
The value we uniquely create and are known for becomes a big part of our identity. Identity comes from the value we add, not the money we make. When people can express what God wrote in their hearts by creating value in our business, a tribe forms around shared purpose. That's the lion we call Ecclesia. Kingdom Business Culture is fun, creates impact-full value, and causes people to flourish spiritually and financially.
Example #1 (Jason Aldean) – if you know Father has a Kingdom initiative for decentralization: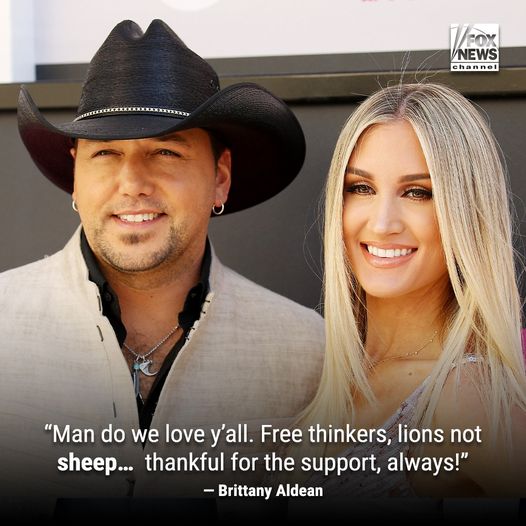 And you're aware of the devil's initiative for globalization, communism, and control,
You will perceive Jason Aldean's song as decentralization of a media mountain narrative.
A son is getting on top of the media mountain with creativity that impacts culture (Reformation)
Example #2 (Isaac) – Isaac endured a time of famine and decided to go to Egypt to survive. God stopped him with a dream and told him to stay in his inheritance. This needed some creativity! The end of the story is, Jacob reaped a hundredfold (Gen 26:12), and his wealth continued to grow until he became very wealthy. This chapter doesn't tell us exactly how, but it does say Isaac dug five wells so he could flourish. This sounds like his creativity was inventing irrigation in herd-mentality cultures.
The Big Fish – The secret to purpose is doing what Father does (Jn 5:19). He is blessing businesses but also people, cities, and nations in a Reformation. The big picture is that what we've described for business culture works in every mountain and every nation. Sons are being invited to bring Heaven to Earth.
Warfare – Good ideas and inventions come in like a flood, expose darkness, and break down the gates of hell. Creativity sets captives free from old, enslaving religious mindsets. Creativity has the jailbreak feel of Kingdom via Sons, who can make a way when there doesn't seem to be one. When sons perceive Father as the author of abundance, they will discover new resources (Oil, minerals, ideas, answers, inventions). They will solve things like pollution. They see the fake narrative of over-population, climate change, and food and energy shortages and will find room for 30 billion people on earth, plenty of room!
Isa 43:18 – "Forget the former things; do not dwell on the past.
            19 – See, I am doing a new thing!
                    Now it springs up; do you not perceive it?
                    I am making (creating) a way in the desert and streams in the wasteland. NIV
2 Cor 5:17 – Therefore, if anyone is in Christ, he is a new creation; the old has gone, the new has come!
Prepare the way for the new; it's the way of the Lord (Be John the Baptist and bring it!)
Let resistance to the new become the celebration of the new and better covenant.
Purpose Profiles – We help businesses transition to the joy and prosperity of a Kingdom business culture by leveraging your unique purpose to ignite your staff and customers. The fun begins when you discover the why God wrote in your heart. We marry the cultural and practical side of sound business practices. Cash flow comes from a well-motivated, engaged staff culture and a wisely managed, value-based business built on Kingdom purpose already written in hearts. We have the resources to help you shift the culture and respond to the challenges. The starting place is a Purpose Profile (see examples).
Here is where to start:
Click on the image for links.
PS: this blog came from a Council session… there's more!