The video is here.
Have you ever noticed there are two tracks in the Kingdom, the power of His resurrection and the fellowship of His suffering? The life and life more abundantly track sounds like a recent podcast I listened to. The interview was conducted around a business ministry "model."
I'm a serial entrepreneur who began with nothing and now I've started multiple businesses and investment funds. I'm on numerous boards and I've leveraged my success into ministries that help other businesses and investors become successful. I'm busy all the time, fruitful, wealthy, generous and wise. I'm sought after for advice, visible, acclaimed, celebrated and connected at influential levels. God has blessed me.
The second track is simply the antithesis of the above:
Lord, I feel unused, wasted, set aside, and hidden. My resources limit my dreams. The desires of my heart go wanting. My investments and my life are best characterized by mediocrity. For sure, no one is calling for my advice. I feel like a billboard for theft; God's example of weakness!
The two tracks, or examples, are both evidenced in the Bible. They can also represent seasons in our lives. Most of us experience both . . . victories and valor; defeats and delays.
Given over – There are times when we conclude, failure is self-inflicted and simply the logical consequence of mistakes or a lack of wisdom i.e., we deserve it. The popular premise is that the success track is God's best and reflective of what we should being striving for. Paul suggested that somehow, he was "always being given over" to the second track. We naturally ask, "On purpose? And "By whom?"
But we have this treasure in jars of clay to show that this all-surpassing power is from God and not from us. 8 We are hard pressed on every side, but not crushed; perplexed, but not in despair; 9 persecuted, but not abandoned; struck down, but not destroyed. 10 We always carry around in our body the death of Jesus, so that the life of Jesus may also be revealed in our body. 11 For we who are alive are always being given over to death for Jesus' sake, so that his life may be revealed in our mortal body. 12 So then, death is at work in us, but life is at work in you. 2 Cor 4:7-12 NIV
Justice – The second obvious question is, "Lord, how is it that some of us are called to wealth and influence and strength while and others walk a path of solitude and weakness. How is it fair? Although the enemy would like us to accuse God, His name is Justice and He is the author of balancing the books. Even asking the question seems a bit misdirected.
Here's a better answer: When we volunteer for His Kingdom, we are offering ourselves up for whatever needs done. The success track is an obvious choice and doesn't need an explanation. The trials track is a little different, until we realize our call is about the Kingdom and it's not about conforming to an idealized model of success. In God's system of justice people like Paul and us are "offered" for trials, even death, to satisfy an eternal scheme that goes beyond this life. Kingdom is not about "me or my ministry." While death is at work in us, it can enable life at work in others i.e., justice.
Sometimes life's afflictions can refine the gold in our character and we are counseled by God to "buy it."
I counsel you to buy from me gold refined in the fire, so you can become rich Rev 3:18 NIV
In this you greatly rejoice, though now for a little while you may have had to suffer grief in all kinds of trials. 7 These have come so that your faith — of greater worth than gold, which perishes even though refined by fire — may be proved genuine and may result in praise, glory and honor…  1 Peter 1:6-7 NIV
Buying Gold – However, trials aren't always about us. There are times when we are seeds sown in the Kingdom to die and reap a harvest in other areas or other lives. The question then becomes, am I still willing to say, "Here am I Lord, send me?" Am I willing to drink the cup and trust God to endure injustice for the multiplication that will result in the future . . . even if it goes beyond this life?
I tell you the truth, unless a kernel of wheat falls to the ground and dies, it remains only a single seed. But if it dies, it produces many seeds. 25 The man who loves his life will lose it, while the man who hates his life in this world will keep it for eternal life. 26 Whoever serves me must follow me; and where I am, my servant also will be. My Father will honor the one who serves me. John 12:24-26 NIV
"Father, if you are willing, take this cup from me; yet not my will, but yours be done."  An angel from heaven appeared to him and strengthened him. Luke 22:42-43 NIV
Here's the reality that requires prayer and hearing from God. What you are going through can be the gold in your character and you will personally see the resurrection in your own life. But it can also be for other Kingdom purposes and people that we may not understand until heaven. We are trading the first track for treasures.
"Do not store up for yourselves treasures on earth, where moth and rust destroy, and where thieves break in and steal. 20 But store up for yourselves treasures in heaven, where moth and rust do not destroy, and where thieves do not break in and steal. 21 For where your treasure is, there your heart will be also. Matt 6:19-21 NIV
But the Lord said to Ananias, "Go! This man is my chosen instrument to carry my name before the Gentiles and their kings and before the people of Israel. I will show him how much he must suffer for my name." Acts 9:15-16 NIV
But even if I am being poured out like a drink offering on the sacrifice and service coming from your faith, I am glad and rejoice with all of you. 18 So you too should be glad and rejoice with me. Phil 2:17-18 NIV
The fragrance – People who have lived the second track but hold to their purpose and calling and believe that God will redeem their trial . . . are different. They celebrate the victories of all those on the first track. But outwardly, only their death is apparent, yet in the Spirit, we can sense the fragrance of their hearts. Their brokenness, hiddenness, gratitude and joy seem more genuine than all the trappings of outward victories. They are surrendered to a success that only God can bring. They believe God for the justice of restoration. They overcome victimization because "they" made the decision to be given over to weakness when they answered Jesus' question, "Can you drink this cup" (Mt 20:22). That "yes" releases the power of Jesus' resurrection.
But thanks be to God, who always leads us in triumphal procession in Christ and through us spreads everywhere the fragrance of the knowledge of him. 15 For we are to God the aroma of Christ among those who are being saved and those who are perishing. 16 To the one we are the smell of death; to the other, the fragrance of life. And who is equal to such a task? 17 Unlike so many, we do not peddle the word of God for profit. On the contrary, in Christ we speak before God with sincerity, like men sent from God. 2 Cor 2:14-17 
I pleaded with the Lord to take it away from me. 9 But he said to me, "My grace is sufficient for you, for my power is made perfect in weakness." Therefore I will boast all the more gladly about my weaknesses, so that Christ's power may rest on me. 10 That is why, for Christ's sake, I delight in weaknesses, in insults, in hardships, in persecutions, in difficulties. For when I am weak, then I am strong. 2 Cor 12:8-10 NIV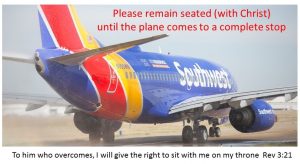 Suggestions:                                                                                                                                              
If you're one of those young lions hungry to birth a reformation in the Netherlands, contact Marcel van den Berg http://opzoeknaarhetkoninkrijk.nl/
Podcast #5 with Tyler McCart
Podcast #3 and #4 Micro-church– The most recent interviews with Shae Bynes
Podcast #1 and Podcast #2 – fun interviews with Steve Reiter and John Ramstead
Books – Releasing Kings and Desire to Destiny
Heart Plan in Europe – HeartPlan.eu
For those of you who own a Business, join us at Building A Kingdom Company.
Releasing Kings is available in French "Libération des Rois pour le ministère dans le monde du travail" ISBN:  978-90-78643-08-1
 Releasing Kings is available in Dutch "Moderne Koningen"