The video is here.
In the 1980's I was an elder in a great church that had some growing pains. We had another pastor come in to advise the leadership team on a path forward. He said something that stuck with me regarding the mission of our church, "If you don't want the pond the freeze, you've got to keep the ducks swimming." Now I thought we were saving the lost, growing our church and reaching our city for Christ. It had never occurred to me that we might be a treadmill for gerbils!
Making disciples – In general, I think local churches, house churches, megachurches, etc., do a good job of leading people to Jesus and equipping disciples. There is a bit of shift happening toward Kingdom and nations and some want to interpret it as the end of the institutional "church." I don't think so. We, however, should think about our individual and corporate goals however. We cherish our "equipping" but it's even more fun to put it to use in the Kingdom.
Discipling Nations – The real goal is stated quite simply as making disciples of nations (Mt 28:19) … We have all been caught up in finding ourselves, our gifts, our 5-fold ministry and getting opportunities to minister to other people. That's been the model for 40 years and we have all embraced it. We have been asked to, and volunteered for, flowing with the corporate vision of the body of Christ. It's perfect for incubating new believers, but at some point, it starts to feel like ducks swimming in a pond about to freeze.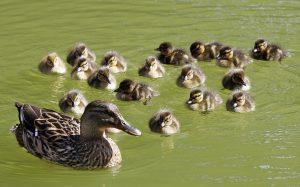 In truth, 5-fold ministers tend to reproduce more 5-fold ministers instead of the sons who take land and birth reformation in nations that all creation is crying out for. The aspiration to be a full-time minister, pastor, prophet, coach, or apostle and to "preach and teach" has reached idolatrous proportions around the world. The ducks are swimming vigorously, competing for a few full-time pulpits available in a very crowded market. Once the real goal gets confused, and the pressure is on to produce something new, the message trends toward the fringe of whatever causes itching ears to help pay the bills (2 Tim 4:3-4).
It is true that some preach Christ out of envy and rivalry… out of selfish ambition… But what does it matter? The important thing is that in every way, whether from false motives or true, Christ is preached. And because of this I rejoice. Phil 1:15-18 NIV
When I'm in my own book, metron and mountain, it's so unique there isn't any competition, and there is  no motive to try to be more or different than I really am. I can be myself and sense the Father's pleasure. It also frees me to help others connect with their own hearts … instead of competing with them.
Graduating sons – Rather than throwing the baby out with the bathwater, I think it would be more positive to realize that our personal goals of becoming part of a mountain and fulfilling a unique dream is a very natural graduation from being faithful in that which is another man's. Let's let God give us that which is our own. Multitudes are moving from servant to friend as they transition from Church to Kingdom, which is the real goal of the local churches in the first place. The strategy is really simple: equip the saints to open their book and find their call in a mountain so that we can change cultures and disciple nations (reformation).
When the curtain gets pulled back on my purpose in life, I begin to see my identity, spiritual gifts, my ministry and even my life, as tools to reach to the real goal, instead of goals in themselves. Then, my perspective shifts from "me and my ministry" to the Kingdom and Jesus' ministry … doing what the Father is doing … in a mountain.
I tell you the truth, unless a kernel of wheat falls to the ground and dies, it remains only a single seed. But if it dies, it produces many seeds. 25 The man who loves his life will lose it, while the man who hates his life in this world will keep it for eternal life. John 12:24-25 NIV
They overcame him by the blood of the Lamb and by the word of their testimony; they did not love their lives so much as to shrink from death. Rev 12:11 NIV
Through thick and thin – One of my biggest revelations is that once I see the real goal, my role could be fame and fortune or prison and martyrdom. They both get paid the same. I don't have to survive for my team to win! To put that in balance, my most common experience is putting the Kingdom first and seeing everything else get added. But, rain or shine, once I see the King, the Kingdom and my book, I'm happy to spend my life … working, creating, dreaming, co-laboring, taking initiative and risk and spending time co-laboring with my Father. Kingdom is fun for all of us, even though every assignment is different. When we look at our past, we can see God's hand weaving a story through both victories and setbacks; the story is my book! (Ps 139:15-16)
I have learned to be content whatever the circumstances. 12 I know what it is to be in need, and I know what it is to have plenty. I have learned the secret of being content in any and every situation, whether well fed or hungry, whether living in plenty or in want. 13 I can do everything through him who gives me strength. Phil 4:11-13 NIV
Lastly, Kingdom is not all intercession, battles, victories, assignments and fruit bearing. There really are seasons of doing nothing. Vocations, family, friends, hobbies, vacations and time fellowshipping with the Father are normal for His sons and daughters. Have fun, make money, love people and build the Kingdom. Love your life and your calling enough to invest it wisely in that which is yours. Your Father will not leave you behind and He will love you for choosing to be you.
The person with the most hope has the greatest influence.
The person with the most practical plan to implement that hope has the greatest results.
The person who starts…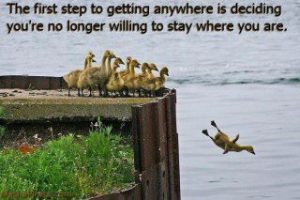 Suggestions:                                                                                                                                              
If you're one of those young lions hungry to birth a reformation in the Netherlands, contact Marcel van den Berg http://opzoeknaarhetkoninkrijk.nl/
Podcast #5 with Tyler McCart
Podcast #3 and #4 Micro-church– The most recent interviews with Shae Bynes
Podcast #1 and Podcast #2 – fun interviews with Steve Reiter and John Ramstead
Books – Releasing Kings and Desire to Destiny
Heart Plan in Europe – HeartPlan.eu
Building Kingdom Companies via Larry Nault http://www.buildingakingdomcompany.com/
Releasing Kings is available in French
"Libération des Rois pour le ministère dans le monde du travail"
ISBN:  978-90-78643-08-1
 Releasing Kings is available in Dutch
"Moderne Koningen"