The video is here.
Pursuing our dream has a huge "fear of failure" quotient for all of us. The simple fact is that if we contend for our destiny and pursue our highest dreams, we will have some failures along the way. The message our hearts receive in trials, failures or setbacks is that God has abandoned us. It feels like he doesn't care, because if He did care He wouldn't have allowed problems in the first place or He would fix it! At the deepest level, failures make us feel like an abandoned child, unloved by a Father too distant to notice.
"Never will I leave you; never will I forsake you." So we say with confidence, "The Lord is my helper; I will not be afraid. Heb 13:5-6 NIV
For I am convinced that neither death nor life, neither angels nor demons, neither the present nor the future, nor any powers, 39 neither height nor depth, nor anything else in all creation, will be able to separate us from the love of God that is in Christ Jesus our Lord. Rom 8:38-39 NIV
The intellectual and practical truth is that God never leaves or forsakes us. Our hearts experience something entirely different in the valleys we all go through, whether it's warfare for the sake of the Kingdom or a personal wilderness. The key is that we have to experience God's love regardless of the season – mentally understanding the verse is never enough. Our hearts have to know why He will never abandon us, and experience His love in the present, even if things like our finances, health, and friends… all evaporate. Nothing can separate us!
Knowing why – The deepest reason why God is always with us is because "He" loves "me"! The most important personal revelation is that knowing this truth that God is with us is not enough to survive trauma. Our hearts have to experience God's love on a regular basis to "know" He loves us. Here are some of the ways we can have that experience of His love. It comes from the grace of Jesus, the love of the Father, and the fellowship of the Holy Spirit.
May the grace of the Lord Jesus Christ, and the love of God, and the fellowship of the Holy Spirit be with you all. 2 Cor 13:14 NIV
The Grace of Jesus
Acceptance – the experience of grace is forgiveness and freedom from condemnation on one level, and being redeemed for a purpose on another level. My deepest experience with the grace of Jesus' acceptance is connecting with my Kingdom calling and seeing His grace flow through me to bless others. It's a thrill! The sense of being empowered by His grace to do even greater works is a remarkable experience with Jesus. When I feel His embrace, I have the grace to love myself.
Love of brother and sisters – God often uses other people to express His love. Being with other people who share our heart for the Kingdom and our assignment in a mountain is huge. The sense of finding our tribe and resonating with the same passion and direction is an experience in love that works together rather than just sits together.
Love of the Father
Surprised by His Goodness – Every good thing comes from the Father. When we do experience blessings and breakthroughs, it's a reminder of his love. It's our Father's heart that we "ask" so that our joy may be full. It's His nature to be generous, and it's normal to minister out of a cup that overflows… immeasurably more than all we ask or imagine, according to his power that is at work within us… Eph 3:20 NIV
Targeted prophetically – There are times when the Lord uses people or circumstances to send an unmistakable message that we are chosen and on the right path. Such confirmations are huge demonstrations of His love and election. The experience of knowing we are chosen and uniquely gifted by our Father blesses our hearts with a sense of personal election and destiny.
Fellowship of the Holy Spirit
When He speaks to me – The voice of the Holy Spirit speaking to my heart is an unmistakable experience of encouragement. God loves us so much that He reveals His heart and talks to us – amazing!
In His presence – Whether in worship, devotions or spontaneously, the sense of God's presence releases joy in our hearts. Our aloneness is broken by the sense that He abides with us and is tangibly present to make our hearts leap. I love this reminder of His love.
Doing the stuff – The sense of being included on God's team to engage in the miraculous by encouraging people prophetically, healing, breaking bondages, and turning the lights on… it's all such an amazing privilege that sends a loud message to our hearts, "Well done, my son." Knowing that I have pleased my Father and hearing His affirmation is an experience in His love.
Heal the sick, raise the dead, cleanse those who have leprosy, drive out demons. Freely you have received, freely give. Matt 10:8 NIV
 Lastly – Having these experiences can bless our heart, and release an entirely new dynamic. Instead of waiting for them to happen, we can seek them and experience them whenever we want to. We can take the initiative to experience His love. God often waits for such hunger. This is what it sounds like – especially what is shared starting at 6:34.
You will seek me and find me when you seek me with all your heart. 14 I will be found by you," declares the Lord   Jer 29:13-14 NIV
I love those who love me, and those who seek me find me. Prov 8:17 NIV
"So I say to you: Ask and it will be given to you; seek and you will find; knock and the door will be opened to you. 10 For everyone who asks receives; he who seeks finds; and to him who knocks, the door will be opened. Luke 11:9-10 NIV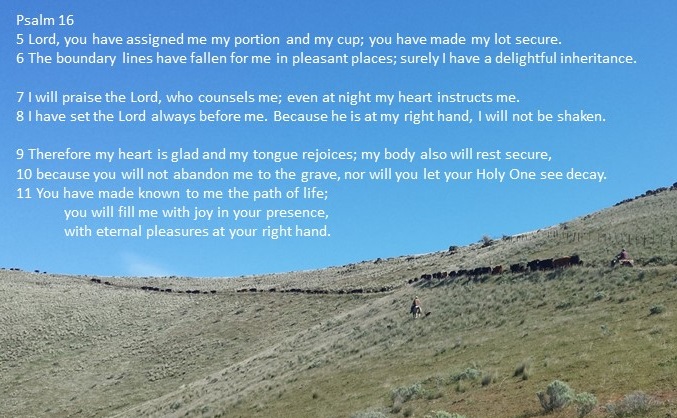 Suggestions:                                                                                                                                              
Podcast #3 – The most recent interview with Shae Bynes
Podcast #1 and Podcast #2 – fun interviews with Steve Reiter and John Ramstead