Beverly Lewis (Life and Business Coach)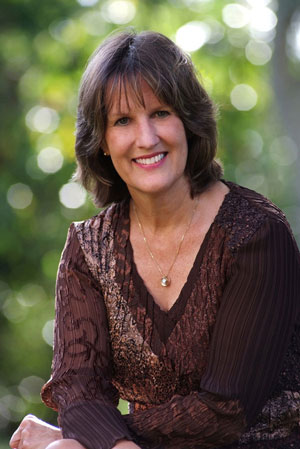 Video Introduction
Personal
Name: Beverly Lewis, 53, BeverlySpeaks.com, Slingshotsuccess.com
Video Introduction: Beverly on you tube
Education: University of FL, Ornamental Horticulture (that's come in real handy)
Family: Husband Jim (Building Contractor), 3 grown children and 3 grandchildren
Business: CEO (Chief Encouragement Officer) of LifePoint, Slingshot Success, E-Commerce.
Hobbies: Pianist & vocalist, avid reader.
Church: Since she believes that we are to BE the Church & not just GO TO church, she is in church wherever she is, 24/7. She worships in a non-denominational gathering and is a leader in Aglow International.
How it started:  Beverly launched into business ownership straight out of college when the job market didn't offer what she felt she was worth. Her first business experience was in the network marketing industry where she built a 6-figure income that allowed the freedom to explore additional opportunities. As her faith deepened, she longed to impact the whole person (since God authored holistic health) and opened a counseling center that purposed to provide people with the tools to be healthy physically, mentally and spiritually. During that time, she found her voice as a professional speaker. She was clear about her call to marketplace ministry while simultaneously raising her children and even homeschooled for a season. She has owned a number of businesses including a nutritional supplement company, a custom software development firm and her current e-commerce company and LifePoint, an umbrella company for speaking, training and coaching. Some endeavors have been remarkably successful and some have been embarrassing failures, earning her what she calls a Specialist Degree from the Hands-On School of Business. Her training with the Rainforest Business Institute in 2009 was the only connection she has made with her formal education in horticulture and she reveled in the opportunity to connect the laws of creation and nature with sound business principles. She has mentored and encouraged others quite naturally over 30+ years in business. As a master communicator, her purpose is to help others communicate more effectively with themselves and with others in order to produce thriving relationships and productive businesses.
Personal Passion: Her passion is speaking life into people's dreams, gifts and talents. Mentoring entrepreneurs is a natural fit for her as an encourager and visionary leader. She is exhilarated by engaging people in workshops and seminars that create unity and empowering others to function as high performance teams. She endeavors to model generational success and loves to activate the next generation and release them into their destiny.
Personal Benefit:  She is a merchant of hope and a midwife to those birthing small businesses. Her enthusiasm for marketing, sales and customer service is contagious and applicable to businesses of every size. Her deep love for people and understanding of the dynamics of courageous communication can revive and restore those in the C-level suite down to the front-line workers. She longs to see people succeed beyond their wildest expectations.
Value to Others: Beverly has the ability to lift others into a place of courage and action that takes them beyond information into revelation. Her energy and insight impart the life of God, bringing transformation, both professionally and personally.
Business Potential (upside):  She couples passion with practical strategies for increasing income, impact and influence.  As a masterful networker, she relies on the solid relationships she has built with a vast number of people in providing a wide range of resources to the businesses and individuals she consults with. Her motto is "you don't have to know everything as long as you know where to find it." She knocks, asks, seeks and finds.
Complexities, failures (downside) :  Ready, Aim, Fire might be the expected order of development, but Ready, Fire, Aim is more her style. Her visionary enthusiasm is best  when balanced with partnerships with detail-oriented people.
Vision for the Kingdom: Beverly is participating with God to position and equip Kings who will dominate the business landscape and walk in great authority. She often operates in "stealth mode", going boldly into places that are desperate for the light and love of God. Along with the team at Slingshot Success, they plan to start a School of Supernatural Business where leaders will come for several days of intensive training, culminating with a short missions trip into nations where the team will conduct crusades that include teaching on entrepreneurial skills. She knows that each one of us have a sound we are to release on earth and wants to usher people into experiencing career convergence; where gifts, talents and experience meet with our divine assignments for an explosion of God's glory.
Impact from Releasing Kings: When Beverly read "Releasing Kings", she describes that it was as if God had scanned her heart and downloaded it through John Garfield as the gifted scribe. This is the message she has been carrying for years.
How Can Beverly Help You?
Beverly co-authored the "Slingshot Success System", a manual of practical strategies for business owners. Available at SlingshotSuccess.com.
The Lion's Guild is a whole new model of a Mastermind group for revelation, inspiration and breakthrough. This team is for business and ministry leaders who are seeking:
Accountability and Pacing for Extraordinary Growth
Boldness with Boundaries
Activation of Hidden Assets
Authentic Connections/Strategic Alliances
Prayer that Moves Mountains and Leaders who will pray with you NOW!
Workshops and On-Site Training Sessions for teams and businesses.
Consulting
I am an expert at helping you get:
MORE Clarity – Vision is the magnet that pulls you into your future.
MORE Clients – Learn practical strategies that enable you to attract new business. (I'm the queen of business building on a budget!)
MORE Connections – I am a connector, helping you form strategic alliances that will extend your influence.
Where you can connect with Beverly: beverly@slingshotsuccess.com
http://www.linkedin.com/in/beverlydrulewis
https://www.facebook.com/beverly.lewis1