You can watch the video here.
When we first experience Jesus in our hearts we are all naturally drawn to want to cultivate our obedience and elevate His lordship in our lives. It's natural and healthy to want to please the father. Most of us struggle to get through issues of holiness. Getting forgiven and staying forgiven seem to be two different things. Most Christians struggle in the beginning to live up to their own practical expectations and break bad habits… to be drug-free, quit smoking, lose weight, get along with others, etc.
It's during this stage of maturity that we start to think that the whole focus of our spiritual life is to manage our sins. The gospel of "sin management" starts to creep in and our spiritual life starts to erode. Self discipline becomes "policing" our own actions 24-7. Concepts like accountability degenerate to others helping us police our actions… and before we know it, we're living as servants in a very legal, lifeless and religious system. When Christianity becomes a list of rules, we become very "mental" and distance ourselves from our own hearts. The most basic assumption is that our hearts are evil and we can't trust those desires. We try to be faithful to same religious routine that is draining us… and eventually fail. It's at exactly that point of giving up that we have the opportunity to find the real thing!
The Gospel of the Kingdom is different in this one regard. Servants who mature into Kings change their focus to the desires God wrote on their hearts. We all make mistakes and need forgiveness in the course of life. The larger question is, "Do I have a course?" If we're not focused on our personal dream and calling, all that's left is sin management and policing the actions of ourselves and others. It's a miserable existence that separates people from their hearts.
But, when we turn the corner and start to believe that our dream can come true:
"Self-Discipline" becomes the motivation that naturally flows from pursuing our dream. Making changes is simply following my dream and avoiding self-sabotage.
"Accountability" becomes surrounding ourselves with the people who believe in our dream and help us make it come true.
Eyes on the prize – If we can accept that God writes his desires on our heart, and find the place where his desires and ours are the same, then prosperity, blessing, fruit and fun follow in every area of our lives. We get connected with our hearts, and our goal is as simple as becoming ourselves – who God created us to be and what he created us to do. What's the prize? Be yourself. Do you. It's a very healthy place to be spiritually, emotionally and practically. Most of us think of Paul's verse below as straining for something outside of himself. No so. Paul was doing what he loved and what he was created to do with every fiber of his being. He was "connected."
Not that I have already obtained all this, or have already been made perfect, but I press on to take hold of that for which Christ Jesus took hold of me. 13 Brothers, I do not consider myself yet to have taken hold of it. But one thing I do: Forgetting what is behind and straining toward what is ahead, 14 I press on toward the goal to win the prize for which God has called me heavenward in Christ Jesus. 15 All of us who are mature should take such a view of things. Phil 3:12-15 NIV
How do I find my dream? – Imagine that you've been forgiven for all your sins and they are lost in God's sea of forgetfulness as far away as the east is from the west. God himself has no memory of everything bad you've ever done and every mistake you ever made. Now imagine you've also forgiven every person who ever wronged you and every circumstance that has gone against you. Is that possible?
The result is that what's left of our history is a perfect tapestry that points clearly to our real destiny. God's redemptions and resurrections flow into every setback, and it is merely preparation for something far greater that aligns with the destiny God wrote in our hearts from the beginning. Understanding the purpose God can redeem from your history is a big part of seeing your own trajectory into your future destiny. One of the keys in our coaching process is to help people "exchange" a negative view of some part of their past with God's view. He probably didn't cause it, but he can certainly resurrect it. Getting the prophetic insight on how God has redeemed your past for His (and your) own purposes is a doorway into your life purpose and destiny in the Kingdom.
And we know that God causes all things to work together for good to those who love God, to those who are called according to His purpose. 29 For those whom He foreknew, He also predestined to become conformed to the image of His Son, so that He would be the firstborn among many brethren; 30 and these whom He predestined, He also called; and these whom He called, He also justified; and these whom He justified, He also glorified. Rom 8:28-30 NASU
We trust the Lord to resurrect something great out of the ashes of our disappointment and the opportunities that have been delayed or lost. I am afraid to complain to God because throughout my life whenever something bad happened, God himself intervened and did something much better. I'm "confident" in God… and I'm just plain confident for some very good reasons.
When I was 15 my horse got wire cut in a freak hail storm before an annual show. The following year he was the grand champion. God resurrected a dream.
When I was 16 my mother died a slow, painful death from cancer, yet she didn't complain once. That set a chain of events in motion that caused me to get saved when I was 18. In a real way she died so that I could have life… I will see her again and thank her when I get to heaven.
As a sophomore, I didn't make the varsity basketball team, but as a junior and senior we never lost a home game, won our championship twice and I was the first pick on the all-conference team selected by the coaches. I learned that dreams can come true with hard work and teamwork. I learned to handle praise in a right way through that experience.
When I was 18 I had an unexpected surgery. The doctor invited me to his home for a bible study and eventually let me to the Lord in the months that followed.
When I was 22 I broke up with a girl whom I had dated for two years in college. Before she left, she suggested I get a date with Sue. I was heartbroken until I took her advice. Sue and I are approaching 40 years together with 4 kids and 5 grandchildren.
When I was 25 Steve was born with club feet. We prayed and believed for a miracle, but nothing happened. When we took him to the doctor, they put a cast on him and in a few months his feet were fine. It taught me not to limit the way God can solve a problem.
We decided to delay having more children after Steve and Heather; then we had two surprises named Heidi and Ben. They are both precious blessings who complete our lives, and Josephine is a grandchild who is no mistake.
In first interview out of college I rejected an engineering job opportunity because it was just writing documents (boring!). The job I did take ended up with a ton of writing anyway. They paid me to learn how to write and give presentations and it eventually led to two books, 500 newsletters and conferences.
God blessed my engineering career many times. Our company lost its contract when I was 53 and I lost the opportunity to retire at 55. There was some hurtful corporate politics behind my own dismissal. I used the severance package to write Releasing Kings and found my true heart's desire in business, trading, and helping others connect with their destiny. The career change allowed me to taste what it was like to move from servant to King.
When I was 60, we had lost a huge investment. A friend loaned me enough money to survive, I went back to work as an engineer for a season, and we sold some land and caught a few other breaks to avoid bankruptcy. This fall I will be back in Europe doing conferences and releasing Kings. There is something new in my heart that is still unfolding.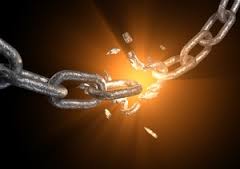 Every time the enemy has tried to steal something, God has intervened and protected us and blessed us and given us something even better. He will not fail the desire of our hearts. We can believe it together. God has already resurrected 10 situations in your life. Write them down… They will help point to your future.
For I know the plans I have for you," declares the Lord, "plans to prosper you and not to harm you, plans to give you hope and a future. Jer 29:11