Larry Tyler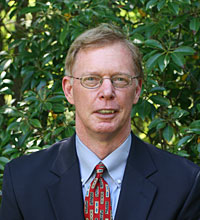 Personal
Name: Larry Tyler, larry@upyourbusiness.biz 828-349-6019, 828-371-3436
Education: BA in Business Management, MBA
Family: Wife – Vickie, 2 grown children
Business: Up Your Business LLC, www.upyourbusiness.biz
Hobbies: golf, hiking, photography, reading, learning
Church: Grace Bible Church
How it started: Larry was reared by Christian parents who believed in the discipline of working hard and serving others through one's work. Larry's father was a banker and commercial lender in Tyler, TX. It was through the godly influence of his parents and their belief in serving others through work that Larry caught a vision of the vocation that God had for him. While in middle school, Larry was required to write a paper about his future vocation and, through his research, realized his passion to help and serve others through the financial field.  Larry's mother gave herself to devotions (prayer, meditation, Bible study and listening to God) every morning, a habit that Larry eventually picked up and carried throughout his life. He now carries an intercessory ingredient that he and Vickie share in their ministry with people.
Larry was active in sports in school and received a scholarship to play football at Presbyterian College in Clinton, SC. While at Presbyterian, playing under Christian coaches who treated the players with respect and love, he received another confirmation of the type of leader he wanted to be.
After graduating and a short tour of duty in the army as a finance officer, he became a commercial loan officer holding a number of positions as a senior loan officer and manager at a number of banks in Houston and lastly in NE Georgia. He used Biblical principles, serving others and looking at others through the eyes of God's love to help business owners build a bridge to their dreams.
As Larry coached people through their business needs and gave presentations on their behalf to loan committees in the bank, he realized that cash flow was the most important parameter in understanding the health and long term viability of a business, even more important than profit! In addition, in trying to help others, he learned  that simply telling people what to do was ineffective – asking questions led people to realize their needs themselves.
The cash flow emphasis led him to a personal and business relationship with Philip Campbell ( http://www.neverrunoutofcash.com).  Larry and Philip are planning seminars and workshops to share their knowledge, understanding, experience and the importance of cash flow with business owners. The combined perspectives on cash flow from a CFO and commercial lender are a one-two punch that most business owners rarely get to experience. Larry's book, Romancing the Loan, points out that business solutions (sales, productivity and efficiency, profits, cash flow, capital) always come through relationships, and that to maximize the results from relationships each one must be romanced, including those with lenders. His coaching business has a particular emphasis on understanding the natural cash flow cycles in any business as a basis for knowing where the business is at all times. Cash flow knowledge and projections are for the business owner what looking out the windshield and using the gas gauge are for car drivers – forward looking and an early warning system. Larry's web site is www.UpYourBusiness.biz.
Larry is joined in life and business by his wife, Vickie. She is a writer, copywriter and photographer.  Her business – Dawn to Dusk Photography – captures moments in nature and transfers the images she captures in nature to cards, calendars, stationery, business cards, marketing brochures, prints and posters (what Larry calls God's calling cards). She uses the photographs as a canvas for her thoughts by adding captions. Larry describes her as the most creative person he has known and has the most personal relationship with God of anyone he has known! Vickie's vision, much like Larry's, is to assist others in accessing and expressing their own potential. Vickie's skills, learned from twenty-five years in the corporate world, as well as her love of and for people, natural intuition and vast reservoir of creativity are a great addition and asset to Larry in his business.
To further help his clients, Larry is partnering with Dan Meylan, founder of Weavers, a teaching ministry for Christian businessmen. This will give Larry and his clients access to Dan's thirty-seven years of business experience and the Weavers biblically based educational system.
Personal passion: Larry's personal experience of being loved by the Father led him to a passion to help others experience the same loving relationship with Jesus. His exposure to marketplace ministry has helped him communicate the role of businessmen in the Kingdom. Once we know Jesus, we mature into our marketplace ministry and really understand our own passions and gifts and flow with them. Larry's asset or design is a true Barnabas – an encourager.
Personal benefit: Larry loves opening the door of financial revelation for people and, through his emphasis on cash flow, and the value of relationships in business, he helps the lights come on for business owners. It's a great encouragement to business men and women to understand practical solutions; understanding cash flow cycles and the value of putting the pencil to projects and counting the cost. Many businesses and bankers don't understand this foundational principles of financial management. Businesses and dreams with a bright and profitable future can run out of cash and fail for lack of anticipating natural cycles in sales, accounts receivable, accounts payable, and profit.
Value to others: People Larry works with relish the feeling of being respected, loved, and helped. When Larry uses cash flow to help them build a bridge to their dream business, the sense of thankfulness is very apparent. Larry helps business people move from survival to profitability to ministry.
Business upside: Larry started Up Your Business LLC in March of 2009. It's Larry's dream to help people marry business and ministry through his own example. He has a platform to reach out to people and a revelation of the pain they go through during financial trials. He and Vickie combine the coaching and daily intercession to help their clients.
Business downside: Larry's coaching business started in the worst recession in decades. Although it's a great season to have a solution people need, recessions naturally cause people to withdraw in fear and become economically introverted.
Vision for the Kingdom: Larry's vision is to see cities, nations and cultures transformed through capitalism done God's way. The Kingdom economic principles in scripture naturally lead to prosperity, peace and joy. Business is a delight and a dream come true, not a stressful confrontation of people and problems. Larry is called to champion a new light of revelation to make that happen – cash flow. His role is to make others successful in their own dream.
Arise, shine for your light has come, and the glory of the Lord has risen upon you. But the Lord will rise upon you and His glory will appear on you. Nations will come to your light, And Kings to the brightness of your rising. Isa 60
Impact from Releasing Kings: Larry read Releasing Kings and Desire to Destiny and has received the newsletter for several years. It was his first exposure to the concept of Kings in the business realm being used by God to minister in the marketplace. It greatly reinforced what the Lord had already spoken to him about his own calling.
How can Larry help you? Cash flow is a fairly simple, but underutilized, tool that has several functions which Larry can help you apply. He has four service options: 1) group coaching or seminars, 2) one-on-one coaching, 3) business analysis, or 4) a monthly consulting retainer. At the highest level, cash flow is simply the most important financial tool for managing a business. See the "Cash Flow Primer" Larry wrote for guidance on how to put your own finances in a cash flow format. You can also read more about Romancing the Loan and order it – highly recommended.
Business plans need an accurate prediction of cash flow cycles to base decisions about the viability of startup.
Existing businesses require cash flow to qualify for operating or expansion loans or lines of credit.
Due diligence on making an investment requires understanding cash flow to ascertain the credibility of the offer.
Marketing investment opportunities to others requires a clear understanding of cash flow to show the principle investment, startup costs, operating costs, and eventual profitability.
Having an up-to-date view of cash flow gives a business owner the real pulse of what is currently happening in the business and what can be expected in the future.
Cash flow is the life blood of business and knowing its "health" allows for mid-course corrections long before more uncomfortable symptoms appear.