Steven Hostetler – Shavano Family of Farms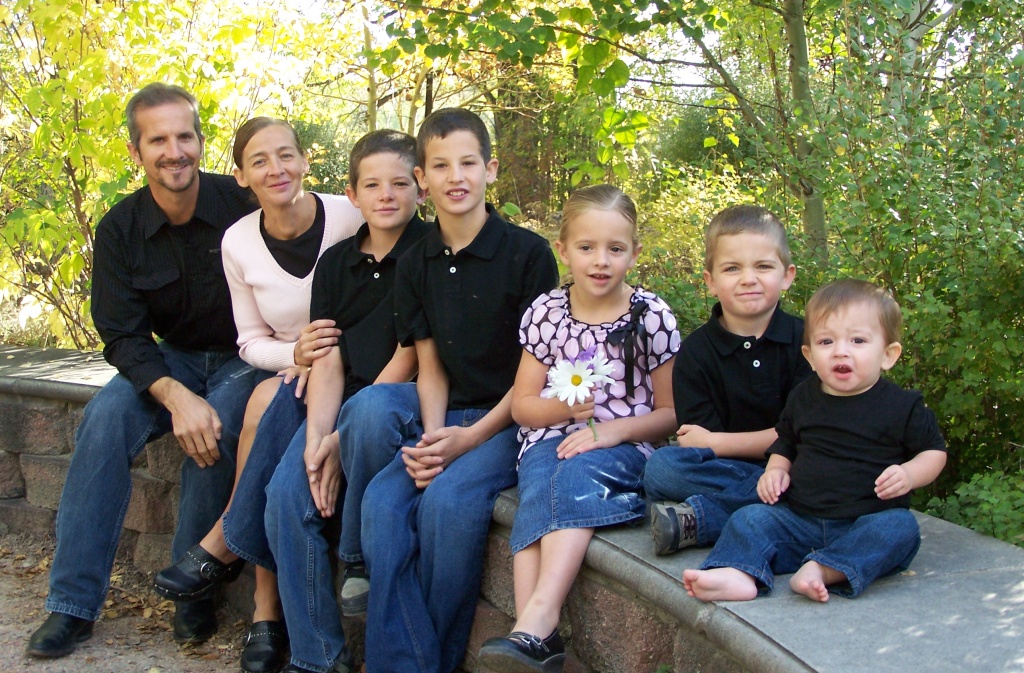 Steven and Marsha Hostetler
Personal
Name: Steven Hostetler (38) stevenhostetler3@yahoo.com
Web Site: http://troyerpoultry.com/
Education: 8th grade
Family: wife Marsha and 5 children ages 1-12
Businesses: Troyer Poultry, Shavano Family of Farms, Samurai Investment Group
Hobbies: plays guitar
Home Church: Grace Community Church
How it started – Steven grew up on a dairy and grain farm in Tampico, Illinois. He was raised in a Mennonite family, with lots of siblings. He was saved at the age of 16 in a religious environment where he had to do a lot of "stuff." In that same environment, Steven's father didn't enjoy farming and eventually changed occupations to become a doctor. They lived in a culture that encouraged everyone to do the right thing instead of tapping their own heart's desire.
Steven left home at 19 and started his own construction company, building barns. He worked hard and hired good employees, and his business flourished. To date, they have done projects in 18 states and specialize in large swine confinement operations. He bought his first house with cash, sold it two years later, and doubled his money. His interest in real estate grew into flipping houses, to high rise apartments, and condo development projects.
Steven also owned a successful trucking company where he bought, repaired and ran large trucks over the road. Although he was successful in most business endeavors, he didn't feel totally at ease with the process. It felt like a money game or a power trip, and he drifted away from the Lord, to a degree.
Steven's oldest son, Tex, was diagnosed with leukemia at the age of three in 2002. Steven was working as a subcontractor at the time, building barns as well as investing in real estate. He decided to take time off from construction to spend time with his ailing son. Although he took six months off, his crew went on with the work. When Steven came back, he realized he wasn't needed and his heart wasn't in construction. He still has three construction crews working in his absence ten years later.
In 2005, Steven and Marsha discussed the possibility of selling their holdings, and coasting because of all the success. They decided to keep going, and the recession eventually eroded their net worth in real estate. Steven and Marsha moved their family to Colorado at a point when their real estate holdings were failing and money was tight. Steven went on a fast for several weeks, in an effort to find God's will for his life. God began to talk to him like a friend, in early 2008, about a new business that has become his passion.
Personal passion – Steven noticed the difficult economy, yet he saw the potential in the land, fertile soil, and the water near his home. When God spoke to him about raising chickens, he was resistant, not knowing the bigger picture initially. However, after getting started, he discovered his real passion was in the production and distribution of quality food. That vision has roots in his son's experience with leukemia, and the poor diets of children, even in America. He believes that small family farms are the backbone of a healthy economy, and that bringing the poultry market together with a network of farms and cooperative marketing is a competitive niche.
Personal benefit – Steven started a chicken farm that specializes in raising, processing and distributing All Natural Pastured Poultry with distribution points at local outlets and large food service companies, and is in the process of getting set up to supply a large restaurant chain. His goal is to build a network of farms and to lead the market with the quality of his products. Steven finds the quality food project very fulfilling and very trying at the same time, with numerous challenges that seem to test his faith daily. Steven kept a diary of all the divine appointments and miracles that he has encountered in seeing his vision come to pass. For the first time in his life, he is allowing himself to pursue his own heart's desire and he can feel the favor of God opening new doors.
Value to others – Part of Steven's vision is to create win/win situations for participating quality food farmers, the customers, and even the land through sustainable farming practices. The modern produce market has a significant appetite for organic/all natural products, and Steven is leading the way in the quality of his products.
Business upside and downside – Steven's first several attempts at all-natural pastured poultry farming weren't successful. He went back to a friend who is known nationally and internationally for his knowledge of poultry in general, as well as poultry genetics, and currently has a system that is working much better. Once his product quality was good, he couldn't keep up with the demand until one of his buyers went out of business and left him scrambling to find new markets. The business is now cresting and he has trouble growing the business fast enough to keep his buyers supplied. He is negotiating with a chain that has 1,100 restaurants using over 750,000 pounds per week. He has been told by the experts that he has the largest pastured poultry operation in the country. and the only USDA inspected poultry processing plant in western Colorado.
Vision for the Kingdom – The demand for organic and all natural food is currently growing at an incredible rate. Steven believes that the family farm is the cultural and economic backbone of any nation. His goal is to impact the institution of the family, the culture and the economy by putting people back to work and creating new business opportunities and new wealth.
Impact from Releasing Kings – Steven has subscribed to the Releasing Kings newsletter for about a year, and has found encouragement in many of the articles. He has experienced God's love in a new way, and has gotten off the treadmill of religious works. He has moved from the obedience mentality of a servant to being a friend of God and being a King. His actions are now rooted in an awareness of how much God loves him, and they are motivated by how much he loves God.
How can Steven help you? – Steven's business, Troyer Poultry, is one to watch. As one of many pioneers in this marketplace ministry move, Steven has the wisdom and anointing to create wealth. Shavano Family of Farms has a strong need for Kings, while the poultry farm represents a franchise/cooperative opportunity for family farmers, with built-in marketing leverage for the product.