Jeff Ericson – Camano Island Coffee Roasters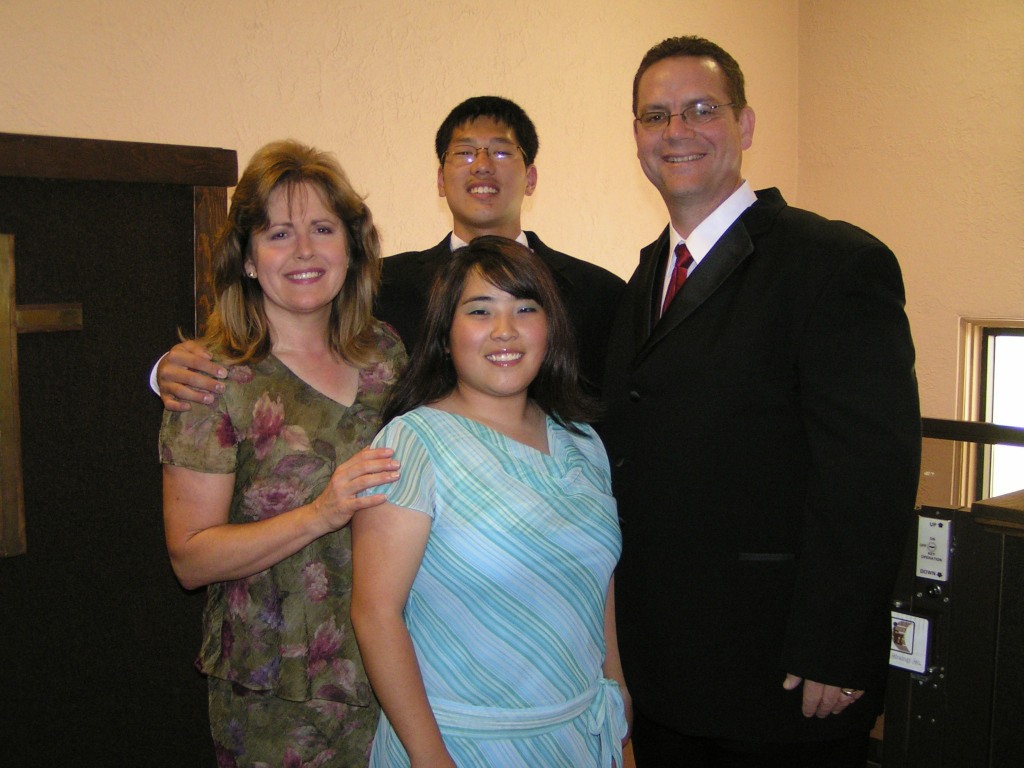 Jeff and Jody Ericson
Personal
Name: Jeff Ericson (49), jeff@camanoislandcoffee.com,
Web Site: www.camanoislandcoffee.com
Education: Theology degree
Family: Jodi and children: Destiny and Brandon
Businesses: Camano Island Coffee Roasters
Hobbies: loves work (doesn't have to do it)
Home Church: Stanwood Foursquare
How it started: Jeff was born in Yakima, WA and grew up in Tucson, Arizona. His parents were both serial entrepreneurs who had multiple businesses… antiques, retail, production. He has roots in a hard-working family, and his grandparents gave him a ministry heritage. Jeff feels that the ministry legacy is a gift passed down his family line that propels the business prosperity and the desire to leverage it to glorify God in his own life.
Jeff felt that he wanted to go to Bible School and be in the ministry. He was working three jobs and going to school when he realized business was his real passion. From there he started a printing business that thrived until he was diagnosed with Hepatitis B on his way to getting health insurance (age 30). His liver was destroyed and the doctor gave him six months to live. He decided to spend the last six months in Washington state where he grew up. Jeff and Jodi sold the business to their employees and retired. Jeff wondered at the time if everything he had worked so hard for was "for nothing." The move, reconnecting with his wife and children, and God, combined for a holistic health solution that gradually restored Jeff's health. For the next 8 years Jeff studied employee ownership and did corporate ESOP consulting (Employee Stock Ownership Program). He likes the employee ownership concept because, when coupled with proper training, it motivates the workers who previously have adopted a master/slave mentality in the corporate environment. ESOP's are a way to level the playing field for all people in a corporate environment.
In 1999, Jeff grew weary of just showing others how to achieve success and wanted to get back in business… even though he had no financial reason to do so. Coffee turned out to be the product that drives his "for profit" marketplace ministry. Jeff's heart, vision, passion, ethics, and ministry were finally in alignment, and something really good happened. His coffee business touches cultures in Asia, South America and all over the Middle East. His employees and affiliates are Hindu, Muslim and Catholic, most of which are not yet saved.
Jodi also works in the company. Although Jeff is Mr. Entrepreneur, Jodi has always been the prayer warrior who is first to see the spiritual lessons. Jeff is particularly grateful to have a second chance at life to appreciate Jodi and his children.
Personal passion: Jeff's favorite movie line is from Shindler's List, a biography of a German businessman who saved the lives of more than a thousand Polish-Jewish refugees during the Holocaust by employing them in his factories. After it was all over, he said in an interview about his life, "I could have sold this watch and saved this many Jews." I realized that life is very short and I want to glorify God in all that I do. Similarly, Jeff is passionate about creating change. His goal is to provide people with the tools to create their own change. He trusts the Holy Spirit to actually make the changes. Jeff is not a strong proponent of charity. It's not sustainable and can be prone to waste and abuse. Jeff uses a business model with a profit motive to create sustainable change. In the coffee industry, the engine or foundation is land ownership in the third world. He partners with AGROS.ORG to provide loans for land ownership and provide the hands-on guidance to grow the coffee. The land ownership provides the hope, which breaks the poverty cycle and births the change. Quote from a recent newspaper interview that we have attached in it's entirety as a link:
Charities and non-profits do valuable work across the globe, Jeff said, but are unable to operate unless philanthropists keep donating. For-profit business keep themselves going, Dan added, but the bottom line financially keeps most of them from doing real work in the world.
Personal benefit – Jeff feels more "wealthy" now than at any time in his life because his work and ministry are aligned with his heart's desire. The rewards are personal, emotional and spiritual. The fruit is the change in lives. He loves his work. Samir is from India, and is Jeff's very first employee in Saudi Arabia. He was Jeff's driver in Rihyad where "sponsored workers" have a ratio of 6 to 1 with the native Saudis. Samir was talking about his underperformance because his bosses didn't respect his status. Jeff pointed out the shyness that he needed to overcome, and suggested he join Toastmasters – which is not really open to "sponsored workers" from India. Jeff pulled a few strings in Toastmasters and got Samir a membership. About a year ago he received an excited call that Samir had been elected president of Toastmasters in Riyhad. About 2 months ago he received a call that Samir had received an international Toastmasters award. Jeff simply gave Samir the tools to level the playing field. Samir currently handles all of the development in Saudi Arabia for Jeff. Everyone can win in the area of their calling. Jeff's vision is to elevate the human spirit, connect people with wealth, and unveil the Kingdom of God with a personal relationship with Jesus.
Value to others – Jeff calls it the "nickage principle." "if I nick you for dimes and make you dollars we can walk together and change lives, even if we don't agree on everything." Jeff's operating principle isn't just to make money; it's to see that others get even greater value financially and personally from their relationship. Jeff's bottom line is enhanced most when he gets value for others and improves their bottom line. That's a sustainable relationship that helps change the world. Jeff's model is to assist in the opening and development of a coffee-growing community of 30 to 100 families who own their own land. These agricultural owners work their own land and grow great coffee to Jeff's specifications. Jeff then buys the product at prices that are "fair" – actually higher than the general marketplace. His model is leveraged in the sense that, when others in the area see it work, they copy it on their own. Jeff is currently at 42 villages of 30 to 100 families each, all over the world. They are building a capitalistic model that frees the minds of people in poverty to move from servants and slaves to kings.
Business upside and downside – Jeff's business model can be affected by things like the turmoil in Egypt, the recession, etc. They occasionally get excited about starting new villages, and overextend. However, the market for coffee is generally stable and growing. One of the main sources of Jeff's growth comes from people simply ordering his premium coffee… and changing the world in the process. He calls these people "Prosumers." They fuel the engine of change.
Vision for the Kingdom – Jeff's vision is simple: to live with passion and glorify God. He doesn't consider himself particularly smart, just a person with a heart and the favor of God. His coffee outlets are owned by Buddists, Muslims, and Catholics from around the world… all making money for the Kingdom.
Impact From Releasing Kings – Jeff is in the process of reading Releasing Kings. His life is a live example of the message in our book.
What Jeff can do for you – If you're already purchasing coffee, consider joining Jeff's coffee lovers club at http://www.camanoislandcoffee.com/. It's all organic, shade grown, with less acid, helps you sleep at night because of the lives being changed. His business model is sustainable environmentally (green) and economically (green). When I asked Jeff for a recommendation, he suggested Brazil medium roast. You can also be part of an affiliate program for Camano Island coffee. See http://www.camanoislandcoffee.com/account/affiliate_login.php. Jeff doesn't use advertising, and depends on word of mouth to spread the good news – great tasting coffee that is socially responsible for the secular community and missions-minded for the church world. You can join the Coffee Lover's Club and receive three pounds of coffee, ($32.90) delivered fresh to your door, free! Or, try the Coffee Lover's Club – Wholesale and enjoy a full 5lb. bag of your favorite CICR coffee ($48.90) with free delivery! Finally, a coffee that helps you sleep at night! Camano Island Coffee is also on Face Book at http://www.facebook.com/camanoislandcoffee?ref=ts