The video is here.
I listened to a discussion of psychic phenomena on a Christian radio show yesterday. It was surprising to see believers who apparently embraced reincarnation (making Jesus' atonement irrelevant) and communication with the dead (necromancy, forbidden in the Bible… Lev 19:31, Deut 18:9-12). The logic of making these connections was refuted resulting in accusations of being narrow minded. I still often miss this simple point: what we believe comes from our hearts, and our minds are not changed with logic or sound doctrine. More accurately, "minds are not changed apart from the beliefs of the heart."
What we believe – This is a theological religious issue, but now that social media is popular, we are all free to post our beliefs for all to see in every area. In fact, life is a steady stream of things that are true and false, and ability to discern the real from the false affects our choices in every area of life.
              God – are "New Age" ideas good or bad?
              Politics – are Obama and Putin taking their nations in the right direction?
              Diet – Is a vegan / vegetarian lifestyle healthier?
              Conspiracy theories – was Malaysian flight 370 the work of terrorists?
              Business – will my idea, investment, business or job succeed or fail?
              Myself – Will I achieve some significant with my life? Should I try?
In the West, we are very smug about our ability to objectively assess options and come to rational conclusions. Our creativity in finding new ideas and new networks depends upon our ability to reign in skepticism, yet manage risk. For example, every business investment necessarily presumes something about our belief in the future. Those who decide they can't "wisely choose" simply don't invest.
Why we believe – When we coach people through their "dream come true" scenario, nearly everyone has a good reason why it hasn't come true yet or why it may not even be possible. Our hearts usually have a "boundary" that is well below the surface, and controls our beliefs about what can happen. Those deeply held heart beliefs do some mysterious things: 1) they define what we believe on intellectual issues, 2) they are there for a good reason that is connected to an "experience" in our past, and 3) they don't change until we identify a better reason for our hearts to adopt a new course.
Can you see why a superficial discussion based on logic doesn't change minds or hearts? It does lead to a fruitless "illogical" debate that can become quite contentious. Piling on more good reasons just makes the situation worse. The root has everything to do with our hearts and nothing to do with the issue!
What causes fights and quarrels among you? Don't they come from your desires that battle within you? James 4:1-2 NIV
Example – Let's go back to our psychic. Why would a Christian choose to believe something contrary to the book that defines his faith? The personal reasons are always unique and intertwined with experiences that are often repeated several times in our history. Most of us have had a bad experience for which we are inclined to blame God. Although we still believe in God and are probably going to heaven, we hold some level of mistrust that serves as justification to ignore His word and invent something more to our personal liking. We take over some of the responsibility for being God in our own lives to protect ourselves from more harm. Make sense? We simply have a heart reason to trade God's truth for "our" truth… which in Biblical terms is call a lie. Now we interpret events through a filter in our hearts that points us in a wrong direction.
They exchanged the truth of God for a lie… Rom 1:15
….they refused to love the truth and so be saved. 11 For this reason God sends them a powerful delusion so that they will believe the lie… 2 Thess 2:10-11
Once the false filter is in place in our hearts, we resonate with what is false and are very prone to follow those who would mislead us. We deceive ourselves, we're open to being deceived by others, and we're very prone to export the same deception to others. We overvalue shreds of evidence that support our heart belief, and ignore facts we aren't looking for (investment blindness). On a very grand scale, the lie of Arian supremacy was catering to receptive hearts searching for purpose and it very logically led to Auschwitz.
Beloved, believe not every spirit, but try the spirits whether they are of God: because many false prophets are gone out into the world. 1 John 4:1 KJV
On a more personal scale, every one of us has heart beliefs that continually need to be adjusted back to the truth. It's a normal part of our walk with Jesus. Wisdom and discernment are always clothed in the humility of experiencing our own mistakes. Insanity, deception and sinful behavior simply haven't turned the corner… yet.
Do not merely listen to the word, and so deceive yourselves. Do what it says. James 1:22 NIV
If we claim to be without sin, we deceive ourselves and the truth is not in us. 9 If we confess our sins, he is faithful and just and will forgive us our sins and purify us from all unrighteousness. 10 If we claim we have not sinned, we make him out to be a liar and his word has no place in our lives. 1 John 1:8-10 NIV
Changing Hearts – Hearts are deceived and embittered by negative experiences. They are cleansed, changed and encouraged by positive experiences. The negative things in our past that drive what our heart believes usually feel like hatred and abandonment. The "experience" leading hearts through to recovery "feels" like being loved and accepted, freely. It's called grace, and the Holy Spirit always plays an amazing and practical role in these encounters. Our hearts have to experience the feeling of love first, and choose the truth of change second. That's just how hearts work.
That's why people who resist truth usually point to the judgment of Christians. When we point out failures in light of the truth with logic, it's just not a pleasant experience – it feels like judgment and rejection, and it misses the reason that our hearts chose the lie in the first place.
We change hearts by identifying the heart's reason for change. People don't really just turn away from lies and bad behavior; they choose something better and brighter. Repentance is turning toward the new more than turning from the old. Both happen, but God's glass is half full. He writes His plan in our hearts, and calls us into our Kingdom destiny. We're wired for success from the time He created us.
For I know the plans I have for you," declares the Lord, "plans to prosper you and not to harm you, plans to give you hope and a future. 12 Then you will call upon me and come and pray to me, and I will listen to you. 13 You will seek me and find me when you seek me with all your heart. 14 I will be found by you," declares the Lord, "and will bring you back from captivity. Jer 29:11-14 NIV
The recipe for heart change – Here's my "school of hard knocks" tidbits for helping people to experience a heart change.
Love them by seeing the plan that God wrote in their hearts instead of just their outward behavior and beliefs. If you really see it, your love will be genuine and enthusiastic.

Pick ripe fruit – there is a timing when people are ready to change. Cooperate with it. Realize that God is the real change agent, and some will choose to never change. Let the Holy Spirit be the Holy Spirit; the goal is an experience, not just a conclusion.

Have the faith and patience to make connections. People usually cannot see the roots of their heart's experience without help. We use wisdom, ask questions, explore possibilities and wait on God at the same time. It's messy and miraculous and marvelous. When you touch a real heart's desire that God wrote, it resonates with prophetic clarity to everyone.

Get the new direction in writing, and convert it to a plan of action to implement. We are saved by grace and created for works. Hearing "well done" in your heart takes both. We have a Kingdom to build and it's a lot of fun.
Suggestions:
Books – Releasing Kings and Desire to Destiny
Newsletter Archive – http://releasingkings.com/newsletter
Coaching Tools – http://releasingkings.com/coaching-tools/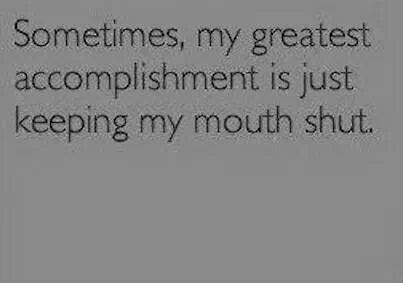 Beloved, believe not every spirit, but try the spirits whether they are of God: because many false prophets are gone out into the world. 1 John 4:1 KJV
The coming of the lawless one will be in accordance with the work of Satan displayed in all kinds of counterfeit miracles, signs and wonders, 10 and in every sort of evil that deceives those who are perishing. They perish because they refused to love the truth and so be saved. 11 For this reason God sends them a powerful delusion so that they will believe the lie 12 and so that all will be condemned who have not believed the truth but have delighted in wickedness. 2 Thess 2:9-12 NIV
For although they knew God, they neither glorified him as God nor gave thanks to him, but their thinking became futile and their foolish hearts were darkened. 22 Although they claimed to be wise, they became fools 23 and exchanged the glory of the immortal God for images made to look like mortal man and birds and animals and reptiles. 24 Therefore God gave them over in the sinful desires of their hearts to sexual impurity for the degrading of their bodies with one another. 25 They exchanged the truth of God for a lie, and worshiped and served created things rather than the Creator — who is forever praised. Amen. Rom 1:21-25 NIV
But there were also false prophets among the people, just as there will be false teachers among you. They will secretly introduce destructive heresies, even denying the sovereign Lord who bought them — bringing swift destruction on themselves. 2 Many will follow their shameful ways and will bring the way of truth into disrepute. 3 In their greed these teachers will exploit you with stories they have made up. 2 Peter 2:1-3 NIV
For many will come in my name, claiming, 'I am the Christ,' and will deceive many. Matt 24:5 NIV
The Spirit clearly says that in later times some will abandon the faith and follow deceiving spirits and things taught by demons. 2 Such teachings come through hypocritical liars, whose consciences have been seared as with a hot iron. 1 Tim 4:1-2 NIV
while evil men and impostors will go from bad to worse, deceiving and being deceived. 2 Tim 3:13-14 NIV
3 For if a man think himself to be something, when he is nothing, he deceiveth himself. Gal 6:3 KJV
Do not deceive yourselves. If any one of you thinks he is wise by the standards of this age, he should become a "fool" so that he may become wise. 19 For the wisdom of this world is foolishness in God's sight. As it is written: "He catches the wise in their craftiness";  20 and again, "The Lord knows that the thoughts of the wise are futile." 1 Cor 3:18-20 NIV
while evil men and impostors will go from bad to worse, deceiving and being deceived. 2 Tim 3:13-14 NIV
3 For if a man think himself to be something, when he is nothing, he deceiveth himself Gal 6:3 KJV
Do not merely listen to the word, and so deceive yourselves. Do what it says. James 1:22 NIV
If we claim to be without sin, we deceive ourselves and the truth is not in us. 9 If we confess our sins, he is faithful and just and will forgive us our sins and purify us from all unrighteousness. 10 If we claim we have not sinned, we make him out to be a liar and his word has no place in our lives. 1 John 1:8-10 NIV