The video is here.
We usually think of reformation as Luther nailing a sermon with 95 points to a church door in Wittenberg, Germany. Today, it is often thought of a modern apostolic influence on various church or church growth movements. Reformation is really just another term for the influence of the Kingdom of God on culture. When we limit it to "church," we get revivals which come and go. As remarkable as revival is, Azusa, Toronto, Brownsville and Lakeland are presently just historical artifacts of something God once did. Nothing remains. Reformation is sustainable and has four lasting ingredients.
1. People dream – The first ingredient is that people come to life in the Kingdom and begin to dream. They give themselves permission to pursue the desires of their heart, and they cast off the restraints of political or religious hierarchical control. Oppression is broken on both external and self-imposed levels. The eternal chains come off by revolution or exodus. The internal limitations come off when we transition from obedient servants to co-laboring Kings. The essential ingredient of sustaining the human spirit is the pursuit of the dreams God has written on our hearts.
"'In the last days, God says, I will pour out my Spirit on all people. Your sons and daughters will prophesy, your young men will see visions, your old men will dream dreams. Acts 2:17 NIV
A joyful heart is good medicine, But a broken spirit dries up the bones. Prov 17:22 NASU
A man's spirit sustains him in sickness, but a crushed spirit who can bear? Prov 18:14 NIV
2. Having an experience – Information is not reformation. Degrees, theories and theology are no match for an experience with God and transformation that is both personal, practical and cultural. Our message is the good news of great joy (Lu 8:8), but the result is great joy in that city (Acts 8:8). Reformation blesses nations. It includes "revival" of the heart, but if it stops there it is either just personal mysticism or more "revival in a box" meetings. Reformation (the Kingdom) is holistic; it touches in the inside and the outside. The Kingdom is within us and in the earth at the same time.
3. Wealth creation – When reformation releases the desires of individual hearts, and dreams begin to come true, the culture is impacted by the creativity that God breathes into the world through the human heart. Commerce is a natural and healthy byproduct of spiritual awakening. Free people naturally create free markets which multiply blessing in every mountain. Luther's reformation released the great awakening and the industrial revolution. Hearts were set free and living standards changed around the world in a way that secular historians cannot grasp. The reformation underway today will dwarf those positive impacts in amazing ways. Dreams are the wellspring of abundant life, not just life.
The thief does not come except to steal, and to kill, and to destroy. I have come that they may have life, and that they may have it more abundantly. John 10:10 NKJV
 4. A new style of leadership – Reformation doesn't trickle down through the control of management or heartless government bureaucrats or religious hierarchies. We are not saying that there is no leadership – just a different kind. Hearts are released by fathers who care enough to find out what is in the hearts of those they lead. This simple dynamic releases you and me in a way that results in enthusiasm, productivity, loyalty, responsibility and promotion. Fathers transition captive servants into reigning sons who connect with their own hearts to become themselves and co-labor with the Father as Kings.  It is the "service" that great leaders provide.  Fathers ignite the hearts of people by prophetically touching the desires that God put in their hearts. It is a profound dynamic that is just starting in corporations, governments and churches around the world.
Now a slave has no permanent place in the family, but a son belongs to it forever. 36 So if the Son sets you free, you will be free indeed. John 8:35-36  NIV
People around the world have grown weary of the tyranny of self-serving autocrats… in church, in government and in business. Their day is over. God is shining His light on them and exposing their self-serving consumption and corruption in the media on a daily basis. They are being replaced by fathers – simply brothers with a leadership gift who represent the heart of the Father. These fathers are not just teachers. They are mentors who can show us how by their example.
"But you are not to be called 'Rabbi,' for you have only one Master and you are all brothers. 9 And do not call anyone on earth 'father,' for you have one Father, and he is in heaven. 10 Nor are you to be called 'teacher,' for you have one Teacher, the Christ.   11 The greatest among you will be your servant. 12 For whoever exalts himself will be humbled, and whoever humbles himself will be exalted. Matt 23:8-12 NIV
The process of reformation via the release of hearts is going viral around the world in this hour. Although it is new to us, it is as old as the Bible. God has always worked through the hearts of men (and donkeys) to bless the nations and establish His Kingdom. Our commission isn't just handing out tickets to heaven – we're here to release hearts, bless nations and bring His Kingdom to earth as it is in heaven. We're here to change the world. It's a source of great joy and rejoicing – always has been.
"I will make you into a great nation and I will bless you; I will make your name great, and you will be a blessing.  3 I will bless those who bless you, and whoever curses you I will curse; and all peoples on earth will be blessed through you." Gen 12:2-3 NIV
Then Jesus came to them and said, "All authority in heaven and on earth has been given to me. 19 Therefore go and make disciples of all nations… Matt 28:18-19 NIV
…they dragged Jason and some brethren to the rulers of the city, crying out, "These who have turned the world upside down have come here too." Acts 17:6-7 NKJV
I have told you this so that my joy may be in you and that your joy may be complete. 12 My command is this: Love each other as I have loved you. 13 Greater love has no one than this, that he lay down his life for his friends. 14 You are my friends if you do what I command. 15 I no longer call you servants, because a servant does not know his master's business. Instead, I have called you friends, for everything that I learned from my Father I have made known to you. 16 You did not choose me, but I chose you and appointed you to go and bear fruit — fruit that will last. Then the Father will give you whatever you ask in my name. 17 This is my command: Love each other. John 15:11-17 NIV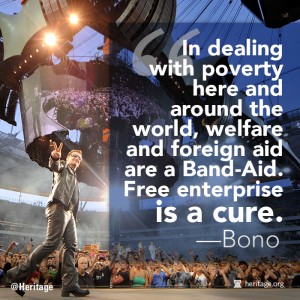 http://blog.heritage.org/2014/03/01/current-welfare-programs-arent-working/
Suggestions:
Books – Releasing Kings and Desire to Destiny
Newsletter Archive – http://releasingkings.com/newsletter
Coaching Tools – http://releasingkings.com/coaching-tools/
Praying for Ukraine
Father, in Jesus name, we lift the nation of Ukraine before you. We break the spirit of fear over Europe and we speak power and love and sound minds. We release your spirit over the nation of Ukraine because where the Spirit of the Lord is there is liberty. We bless the spirit of freedom over this land. We put corruption and every hidden thing to flight.
We speak your protection over Ukraine. Surround her with your angelic hedge of protection. We break the back of the bear and we command this Putin be sent home in disgrace never to rise again. Let the same Spirit that has set Ukraine free arise in the hearts of the Russian people. Let them demand integrity instead of lies. Let them experience freedom instead of corruption. Father set the precious people of this nation free from the tyranny and oppression of evil leaders. We break this attack at the very root. That the attack would not only fail but the evil empire would fall one last time and her people would land in your arms. Let freedom ring in Russia. Break the spirit of tyranny over this nation, in Jesus mighty name. 
Lord we lift up President Obama. We bow in humility and ask your forgiveness. Let his path by guided by your hand for the sake of the Kingdom and for the sake of freedom in Ukraine and Russia. Wash us white as snow, cleanse us from shame and disgrace. Lead us back into wisdom and holiness and let the US be the light and the glory of the world as we place our trust in your great name. Father our trust is not in horses and chariots but in your great name. Now release your power and your might and let us play our role in seeing your Kingdom established on earth as it is in heaven. Let our leaders have a prophetic sense of when to act and what to do. Let us support our brothers in Ukraine and Europe. Let us take our stand with Europe and defeat the schemes of the enemy and put tyranny to flight. Let us set the captives free and heal the nations. Let your Spirit arise in our hearts and let us say as one, "As for me and my house we will serve the Lord our God." We will put the enemy to flight and break his sword for we are well able receive your inheritance and defeat this enemy of yours. 
Thank you Jesus