Wayne Thomas (Business Mentor)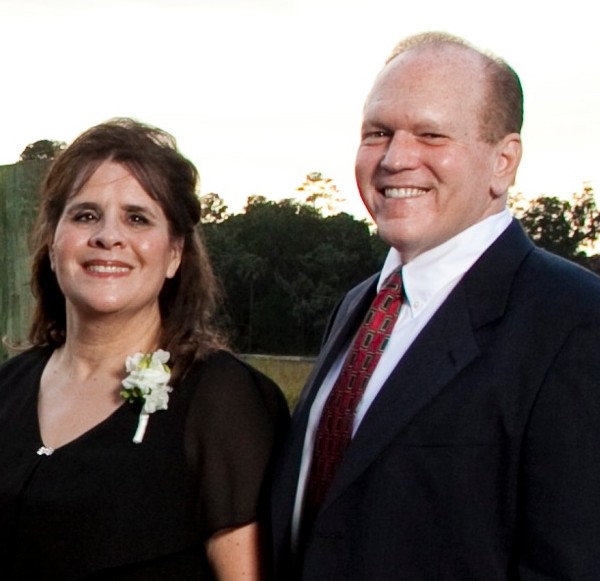 Marlene and Wayne Thomas
Personal
Name: Wayne Thomas, wthomas@thomasintlgroup.com (727) 741-8496
Education: BS Business Administration   Major:Accounting  CPA, CMA

Dr. of Ministry,  Licensed and Ordained Minister of the Gospel

Family: Wife  Marlene, two grown sons and a grown daughter
Business: Thomas International Group, LLC http://www.thomasintlgroup.com/
Hobbies: Reading, mentoring, conference speaking
Church: New Sound Ministries, Clearwater area, FL
How it started: Wayne and his wife, Marlene, grew up in the suburbs of Pittsburgh, PA.   Marlene met the Lord as a young girl and from an early age, she loved the Lord and knew that He had a plan for her life.  She has a zeal for life that springs from this long relationship of knowing Father's love.  Wayne's parents were quite strict and performance-oriented, which caused him to be an excellent student.  However, he learned to succeed by obeying the rules and not rocking the boat too much, and by fitting in.  But, at the same time, God gave him a prophetic personality so that, no matter how hard he tried to always color inside the lines, eventually his prophetic nature would stir up the waters.
Wayne met his wife in high school. She was the type of girl who thought it was fine to go UP the DOWN escalators and IN through the OUT door.  He wouldn't have dreamed of doing such a thing.  God still occasionally uses Marlene to go UP the DOWN escalators (it drives the religious spirits crazy, if you know what I mean).  Wayne and Marlene got married right out of college, and Wayne went to work for EDS, a multi-billion dollar, technology service company.  God's favor was with him from the start, and he continually learned to handle responsibilities, solve problems and receive training that can only be found in large, structured corporations.   As he moved from Department Head to Division Controller to Group Controller, God constantly pulled up his tent pegs and expanded his territory, even to the extent that they created jobs just for Wayne.
Little did he know that the structure of the large corporation was just scaffolding though, and that when God was done with the construction that He wanted to do on him there, He would pull down the scaffolding by giving Wayne a desire to work for a small company with a very entrepreneurial CEO and no structure to stand on.  He had never learned to think like an entrepreneur, and didn't know that life was made up of risks and rewards.  So God spent the next 10 years getting him out of the boxes, letting the prophetic spirit be blended with the seasoned, disciplined businessman and changing his mindsets and perspectives so that Wayne could begin to see the opportunities in the Kingdom of God.
During the initial years, Marlene was a school teacher, helped to start a Christian school from scratch and coached numerous sports teams for both boys and girls athletics.  Later, she left teaching to invest herself in their three children.  She has always had a desire to impart to and bless others.  Marlene has a unique gift from God of being able to search out literally miraculous deals on things people need and use (e.g. clothes, electronics, cosmetics, etc.) and she has long had a ministry of giving these away as God directs.
Wayne discovered that God had given him the skills to help others succeed in business, and the prophetic insight to speak vitality and wisdom into the hearts of business leaders.  Recently, God has been teaming Wayne up with CEO's and people to whom God is releasing inventions, in order to help them structure and implement their dreams and visions.
Personal passion: Wayne is passionate about seeing Christian businesspeople bring the Spirit of God into the marketplace in such a way that it is non-religious. At the same time, he believes we can each carry an Isaiah 60 quality that causes kings to come to the brightness of our light.
Arise, shine, for your light has come, and the glory of the Lord rises upon you. See, darkness covers the earth and thick darkness is over the peoples, but the Lord rises upon you and his glory appears over you. Nations will come to your light, and kings to the brightness of your dawn. Isa 60:1-3 NIV
He wants to see us stop practicing "sloppy agape" in the workplace and really re-present Jesus with our quality and ethics.  Marlene has most recently been stirred by the Lord with a passion for our nation and politics.  The revelations she is receiving in this area are still forming but she is beginning to see God connecting politics and His Word where many needed solutions are still to be revealed.  The cry of Marlene's heart is to impart hope, revelation and a heart fire to men and women that are called to new inventions, discoveries and political involvement where integrity and honor become their platforms.  Both Wayne and Marlene want to prophetically send out a trumpet sound to warriors to rally the troops and begin to take the land with the new sound from heaven that says, "Thy Kingdom come on earth as it is in heaven."
Personal benefit: Wayne is a great right-hand man.  His wisdom and prophetic insight from the Lord stirs vision as well as imparting wise counsel for business decisions.  At the same time, Wayne's years of business planning, accounting, turning obstacles into opportunities and instinctively being able to help implement business dreams as both CFO (Chief Financial Officer) and Operations Director make him an ideal business partner.  He fills in the gaps where something is missing in the company, watches your back and helps carry the vision forward.
Value to others: Wayne and Marlene have a Father's (and Mother's) heart for the men and women warriors of God who are hearing the sound to take the Kingdom by force.  Because of their prophetic gifting, their words have the ability to stir up and impart life into the hearts of those that they invest in and mentor.  They both exercise gifts of words of knowledge, discernment and words of wisdom, which add a vital edge to any business. Marlene's prophetic ministry is especially effective at restoring families and individuals, re-establishing a plumb line of integrity and honor and helping to set the captives free.
Business upside: Wayne is a CPA (Certified Public Accountant) and CMA (Certified Management Accountant) and has very strong financial and analytical skills combined with experience in just about every aspect of business from accounting, personnel, sales, negotiations, vendor management, systems development, process improvement, cost reductions, manufacturing, shipping, product development and business planning.  He has managed in multi-billion dollar companies as well as small and mid-size firms.  He has presented business plans to CEO's, boards and Wall Street investors. And to top it off, Wayne adds to each of the areas engaged, the gift of prophetic wisdom that the Lord has given him.
Business downside: Wayne is definitely the balancer that is needed in business today.  Because of his prophetic personality, he won't tell you what you want to hear just to fit in, unless he believes it is true. But he will do everything he can to give you the most Godly and wise counsel that he can for your business to succeed.
Vision for the Kingdom: Wayne and Marlene have a vision for their role in the Kingdom as a 3-strand cord.  First, they are a prophetic/apostolic father (mother) to the Joshua generation of the body of Christ with personal ministry, counseling and conferences to impart the Father's heart and to equip the warriors.  Second, Wayne assists businesses, through consulting and interim services, to be successful by carrying the spirit of Sonship based on Isaiah 60.  Third, Wayne envisions creating personal wealth to fund Kingdom activities and to be a part of a team that prays, prophesies, and manages multiple funds for the Kingdom.  This team (or another) of Kingdom business leaders would ultimately have access to resources that they could deploy to solve problems and tackle tasks eventually leading to SWAT teams that will function in ways that will cause kings to come to their light (Isaiah 60).
Impact from Releasing Kings: Releasing Kings brought together for the first time in one place, thoughts and beliefs that Wayne has believed and shared randomly for years.  By bringing it together in one place, it caused Wayne and those with whom he shares to focus on the importance of embracing these long buried beliefs and hopes.
How can Wayne help you: First, Wayne and Marlene are available for prophetic/apostolic ministry for churches, church leadership, home groups, and conferences or even on an individual basis.  They both bring a prophetic anointing that focuses on the Father's heart and hearing the new sound.  Wayne also assists leaders with vision clarification, people issues, local and geographic governmental perspectives, and confirming church direction.
Second, Wayne is available to assist on a mentoring or coaching level with numerous business ventures from consulting to interim solutions. He specializes in senior management functions, especially in planning, streamlining, solving specific problems and all aspects of finance and accounting.
Some business areas where Wayne might assist you: See Better Than Consulting
Assist entrepreneurs with developing business plans and identifying resources
Set up corporate structures
Developing or improving policies and procedures that work for you
Projecting cash flow and developing tools for your continued easy use
Reviewing legal documents before you sign contracts, financing or partnership agreements, etc. to alert you of potential concerns or enhance your position
Write contracts and agreements that need to be well written but don't require complex attorney jargon
Review and streamline operatioins to improve efficiency or quality
Review all areas of revenue and expense to identify and prioritize focuses that will improve the bottom line
Evaluating personnel skill sets and applying discernment gifts
Third, at some point, Wayne intends to assemble a team of Godly men and women to handle wealth, for others to have a place to invest in the Kingdom of God through a marketplace ministry portal.  This will be similar to Bill Gates handling charitable investing for Warren Buffett, except that we expect more involvement from God (and may start a little smaller at first).